Welcome to The Including Children Affected by Migration (ICAM) Programme

The Including Children Affected by Migration (ICAM) Programme is designed to restore learning relationships and increase learning capacity for 10.5 million European Children Affected by Migration (CAM) The Acronym CAM is used when referring to children and young people who are refugees, asylum seekers, economic or social migrants or those left behind by family moving to another country. ICAM provides equally successful support to help schools repair the damage to the education of all children in need separated from learning by the Covid pandemic.
ICAM upholds the rights of all these disadvantaged children to high quality education under the European Child Guarantee and the UN Convention on the Rights of the Child. Read more
Find out more about the 10.5 million Children Affected by Migration (CAM)
An outline of The Including Children Affected by Migration (ICAM) Programme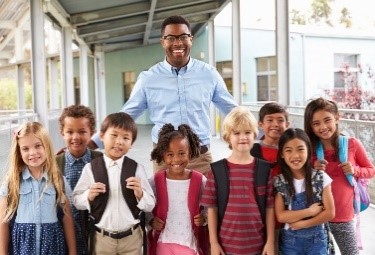 ICAM trains school leaders in the application of best practice for the whole school inclusion of disadvantaged children. The programme creates communities of schools across Europe with the understanding and resources needed to welcome and restore the education of Children Affected by Migration and fulfil their child rights.
It now provides a much-needed solution to help schools repair Covid disrupted learning for all children in need. Read more
ICAM- Outline of the programme
The ICAM programme increases the access to learning and improves the learning capacity of Children Affected by Migration (CAM) by enhancing the climate of "convivencia" (living in harmony) in schools, by raising awareness of the rights they are entitled to, and by providing additional support for their social and emotional learning and wellbeing in school and at home.
How The Including Children Affected by Migration (ICAM) Programme works
The ICAM programme works by building networks of schools, who have ongoing support from National ICAM Facilitators trained by the ICAM partners in each country.
National ICAM Facilitators train communities of 10-20 School ICAM Leaders to deliver the programme in their schools
This cascade of training is supported by extensive training manuals and handbooks at each level.
Once trained School ICAM leaders carry out a comprehensive school review, develop an action plan and implement it using a database of materials provided in any language from this ICAM website.
This cascade model is fully scalable, from a small cluster of schools to country-wide deployment. The programme can be tailored to meet the specific requirements of any school or groups of schools.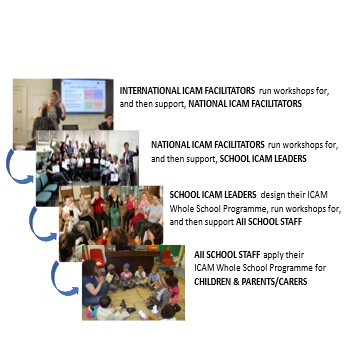 The ICAM programme works by building powerful networks of schools, led by local National Facilitators who are trained by international ICAM Project Team Leaders. A comprehensive coaching and training programme is supported by handbooks, lesson plans, parent workshops and a wide range of additional resources, readily translatable into any language. The model is fully scalable, from a small cluster of schools to country-wide deployment. Delivery can be tailored exactly to your requirements.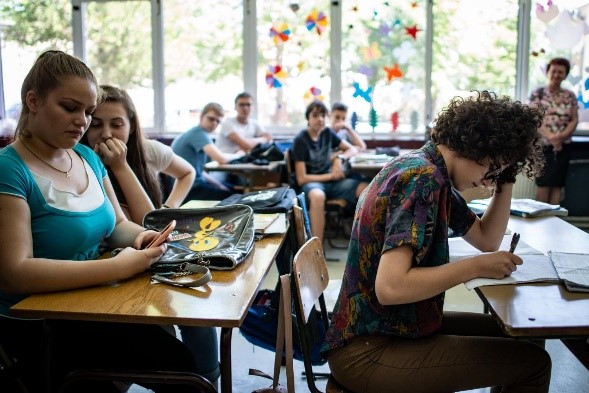 Children Affected by Migration (CAM) are some of the most vulnerable children to threats, violence and abuse when using the internet and particularly social media.
The ICAMbecsr programme teaches CAM the media literacy they need for safe, secure and responsible behaviour when on line.
Most importantly ICAMbecsr also develops the Social and Emotional Learning of CAM so that they have the personal confidence and digital resilience to better protect themselves and other children, and to make safe and responsible decisions when they are on-line. This includes their avoidance of, and response to, cyber-bullying, radicalisation, and attempted grooming as victims or bystanders. Read more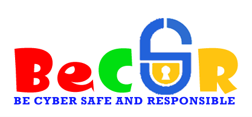 The training materials and resources are designed and written in such a way that, as well as being fully integrated into the ICAM programme, they can be used as a stand-alone programme, BeCSR, or integrated into other child safety programmes as required.
The Including Children Affected by Migration (ICAM) programme can restore learning relationships for ALL disadvantaged children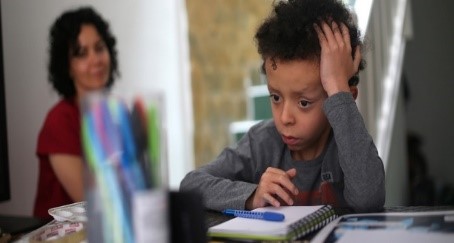 There is strong evidence that a greater proportion of children in need, compared to other children, have been seriously affected by the disruption to education caused by the Covid pandemic. The education attainment divide across Europe is widening as a result.
Disadvantaged children and their families need additional help to reform relationships for learning before they can benefit from remedial teaching to restore lost education. Read more
The ICAMnet programme - Upscaling the ICAM programme
The 5 ICAM partners have formed a partnership with leading international child welfare organisations in Europe: Terre Des Hommes, Eurochild and associates UNICEF ECA  and UNHCR who all recognise the importance of this work in support of the most disadvantaged and vulnerable children in Europe
Through the contacts and influence of the partners, the ICAMnet programne has develop and tested the upscaling and dissemination of ICAM to all schools at county or city level in 6 European countries so that national education and welfare agencies across Europe have tried and tested models for disseminating the ICAM programme to all their schools and homes.
See the Partner section of this website for more information about our team ICAMnet.